Travailing Through a Crisis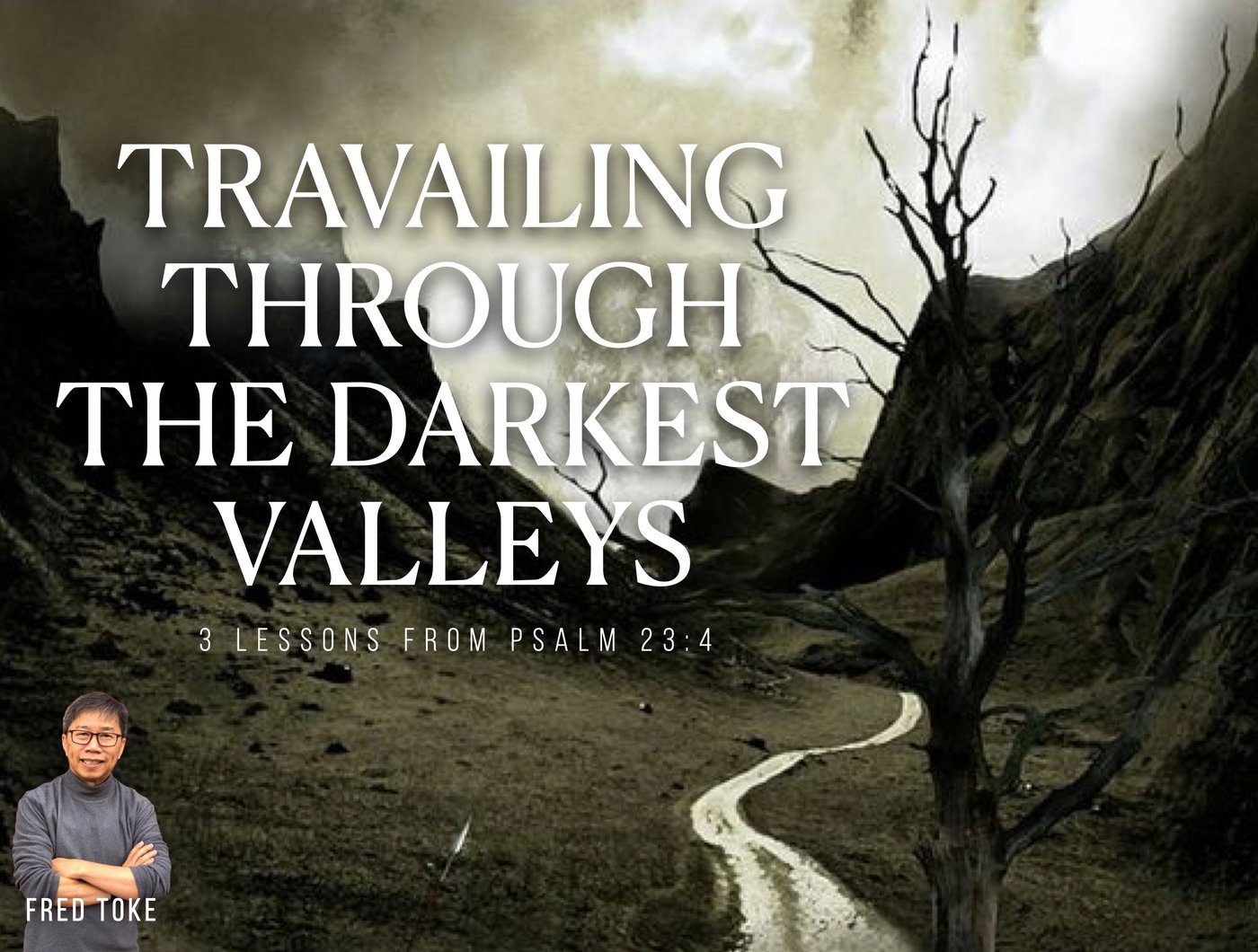 "Even though I walk through the darkest valley, I will fear no evil, for you are with me; your rod and your staff, they comfort me." Psalm 23:4
If you are experiencing tough times right now, here are three lessons we can learn from King David in the Bible as he travailed through the darkest moments in his life.
THROUGH, NO THROWN
"Even though I walk through..."
Amid challenging times, it is easy to assume that we have fallen or thrown into a dark hole and that we would remain in there for the rest of our lives. King David did not deny the darkest valley he was in, but, instead he described himself as walking THROUGH them. There was motion, and it did not speak of him being trapped stationary or permanently in the position. In other words, he was walking towards the exit and to his freedom! Sir Winston Churchill said it succinctly, "If you're going through hell, keep walking."
COURAGE, NOT COWER
"I will fear no evil..."
Fear is often the result of the way our minds concoct our circumstances. As it is, the human brain is a very intriguing thing. It can help us garner courage or intimidate us into fear. As such, freedom is often within our reach if our minds focus on the right thing. When our thoughts fixate on the dark valleys, it will block us from seeing the light at the end of the tunnel. As Proverbs 23:7 prescribed, "As someone thinks within himself, so he is." So, it is vital not to let our distorted view of our painful circumstances be stamped permanently in our thoughts and strike fear into our hearts. So set our minds to think courage, not fear.
COMFORT, NOT CAPITULATION
"for you are with me; your rod and your staff, they comfort me."
While in the dark valleys, God's presence made David feel secure and comforted. Apprehending that truth helped David travail through his darkest moment. David did not attempt to control the surrounding environment, but instead, he found comfort in the divine. It is important to note who is in, with, and for us and not what is hovering around us during trying times. Stand with the light, and darkness will dissipate. Learn to enjoy the supper that the Lord has prepared, even in the presence of our enemies. If you don't let your fear die, then it won't let you live.
Dr. Fred Toke aka Dr. Tokemon